Feather Education is a cutting-edge educational services provider that incorporates education consulting, overseas study counselling and examination-directed training. We initiate the first SAT training program in south China and provides other premium prep programs of TOEFL, IELTS, ACT, SSAT and AP for Chinese middle and high school students who intend to apply to world-class colleges. Our years of highly-recognized experience in gainning students admission to competitive colleges have well prepared us to serve more Chinese students in other cities. And thus, we have since developped our business from Guangzhou and Shenzhen to Changsha, Wuhan, Kunming, and Hangzhou.
One-stop overseas study and lifelong services are what we harbor. To better map out this "One-stop Services" strategy, in 2015, we built our first overseas branch in Boston, where we continue to provide our domestic clients with conventional and other value-added services that occur in the US, such as homestay arrangement. Today, Feather education has grown into a robust community of thousands of talented students, a batch of elite faculty members and dedicated counselors with advanced degrees. We are more than confident that the abundant intellectual and human resources we embrace can surely gain your children an edge in the application process as well as their lifelong educational course.
Our Team Online Consultation Student Story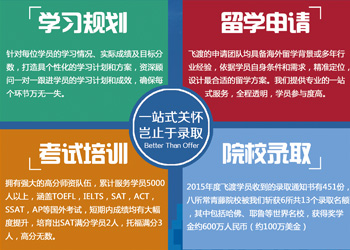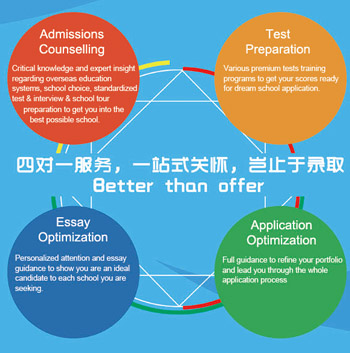 Feather Education
Boston Office
Address:
75 Hancock St, Cambridge,MA 02139
Phone:
1-857-242-3261
Guangzhou Office
Address:
Yi Jian Building, No.3,Jian She Liu Ma Lu, Yue Xiu District, Guangzhou 【The nearest metro station is Tao Jin.】
Phone:
020-83762080 / 020-83844069 / 18565574078
Email:
consult@featheredu.com
Shenzhen Office
Phone:
0755-25858707
Address:
Feng Huang Building, Shen Nan Da Dao, Fu Tian District, Shenzhen 【The nearest metro station is Gang Xia Bei.】

---

Website:

gz.featheredu.com

Sina Blog

请在人人网上搜索"飞渡教育"并加为好友即可
Ten Reasons for "Why Feather?"
1. We harbor the philosophy of "One-stop Services".
2. We harbor the philosophy of "VIP Service" to give clients the top quality services.
3. We have various programs to cater every client's special needs.
4. We are a robust community of a batch of elites with rich experience in teaching and education counselling.
5. We introduce a quota system, limiting customer numbers and pursuing excellent services.
6. We have a policy of zero-tolerance of template writing. All essays are customer-tailored to show that you are ideal candidate who is well suited to each school's unique characteristics.
7. We introduce an intellectual online system, which allows you to monitor your application process whenever you want.
8. Every year we invite Feather's excellent upperclassmen to come back to China and share their valuable experience with Feather's underclassmen.
9. We have a tradition called Feather Parents' Meeting, where we offer students and their parents detailed information on what to do during the whole application season.
10. We hold many activities to make our students feel at home in Feather, such as badminton games, basketball games, birthday party and so on.