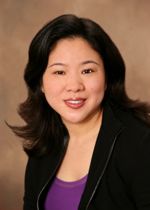 Hong Geng is a senior loan officer at Guaranteed Rate, Inc NMLS#20366. She has also worked at Poli Mortgage Group, Mortgage Master Inc., and DCM. She was rated as the best new brokers on Mortgage Originator Magazine (no. 8th).
Hong Geng makes all her effort to help her customers with the loan applications. Customers' satisfaction is the most important for her. Because of her patience, responsibility, professionalism, and high quality service, Hong has gained trusts from her customers, and has been recommended to more friends of them.

Our Service
Personalized Fast Services
Professional Loan Processing Team
Purchasing and Re-Modeling
Refinance
Fixed and Floating Rates
Jumbo Mortgage, Cash Out
Quick Links
License Information
Disclaimer
Quick Contact
Mortgage Calculators
Apply for a Loan
License Information
Meet Our Team

中文>>
Hong Geng
Senior Loan Officer
NMLS Number: 20366
(Chinese Mandarine, Guangdong, English)
Address: Guaranteed Rate, Inc.
51 Melcher Street, Office 219 & 221
Boston, MA 02210
Phone: 978-760-0303
Fax: 617-933-7651
Email: hong@rate.com
About Guaranteed Rate Mortgage
National Lender: NMLS ID: 2611
$5.2 Billion in Mortgage Loan Volume in 2009
Voted the #1 Mortgage Lender by Realtors

Customer Feedback:
Hi Hong,
everything went perfectly yesterday at the closing. Thanks for the good work! You are the best!-that's what the Lawyer-Rick said "if you are with Hong you are in best hands" We already recommended you to all our friends. Best regards,
-- Milka and Ivan (April 22, 2009)
Hi, Hong,
We signed all docs in the lawyer's office this afternoon. Everything went smoothly! We greatly appreciate your helps in getting us through our tough mortgage refinance! You are a great loan officer! If any future chances exist, we do wish to work with you again! Keep in touch!
Regards,
-- Peng (April 29, 2009 )