Welcome to Zhang CPA Group LLC!
Committed to Helping You Achieve the Highest Return on Your Investment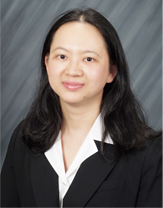 Zhang CPA Group LLC is a well-established and reputable CPA firm located in Lexington and Acton, Massachusetts. Our firm provides a full range of domestic & international tax planning and tax preparation for business entities and high-net-worth individuals, real estate tax, accounting, advanced tax and accounting researches, QuickBooks consulting, financial planning, incorporation, and business advisory services.
Tax Planning
Tax Preparation
International Tax Services
Bookkeeping/Write-Up
Business Entity Selection
Business Succession Planning
Business Incorporation Services

Estate Planning
Financial Planning
Retirement Planning
Estate & Trust Tax Preparation
IRS Representation
Payroll Services
Sales Tax Services
International Tax Compliance
International Tax Consulting
The Internal Revenue Service International Tax Audits
International Tax Treaty Benefits Analysis
EB-5 Investor Tax services
Real estate investment return analysis
Real estate investment tax saving strategic planning
Energy tax efficiency credit for existing home and new home
Reduce financing cost
Tax Compliance
Tax and financial modeling for acquisitions and dispositions
Real estate credits & incentives
Real estate 1031 exchange planning
Cost segregation studies etc.
Zhang CPA Group LLC
Acton Main Office
Address:
124 Main Street, Suite #2 Acton, MA 01720
E-mail:
info@zhangcpagroup.com
Lexington Office
Address:
844 Massachusetts Ave Lexington, MA 02420
Phone:
(978) 263-4355
Fax:
(978) 264-9909
Website: www.zhangcpagroup.com
Quick Links